ETS Case Studies
Take a deeper look into specific client examples of benefits, value, features and capabilities.
---
Worth & Associates
CHALLENGE: Worth & Associates wanted to find a new way for their tenants to locate information about their building without having to call the Property Management Office for every inquiry, as well as a tool for Property Management to communicate with their tenants on a larger scale.
Download the full Worth & Associates Case Study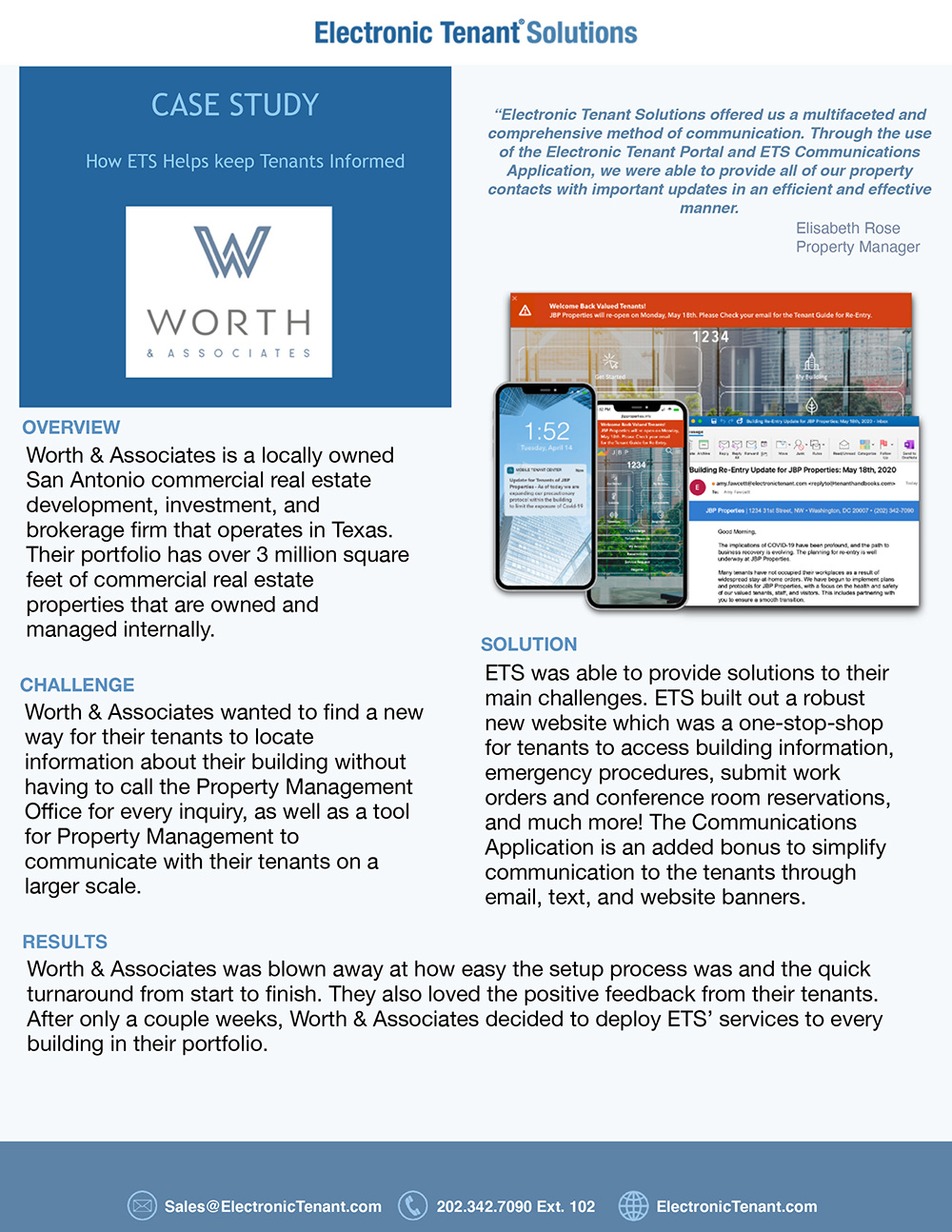 The Meridian Group
CHALLENGE: The Meridian Group identified an urgent need to provide their tenants with clear and concise messaging regarding the COVID-19 outbreak, their efforts to combat the spread of the virus within their properties, and the necessary procedures to allow them to safely welcome tenants back to their offices.
Download the full The Meridian Group Case Study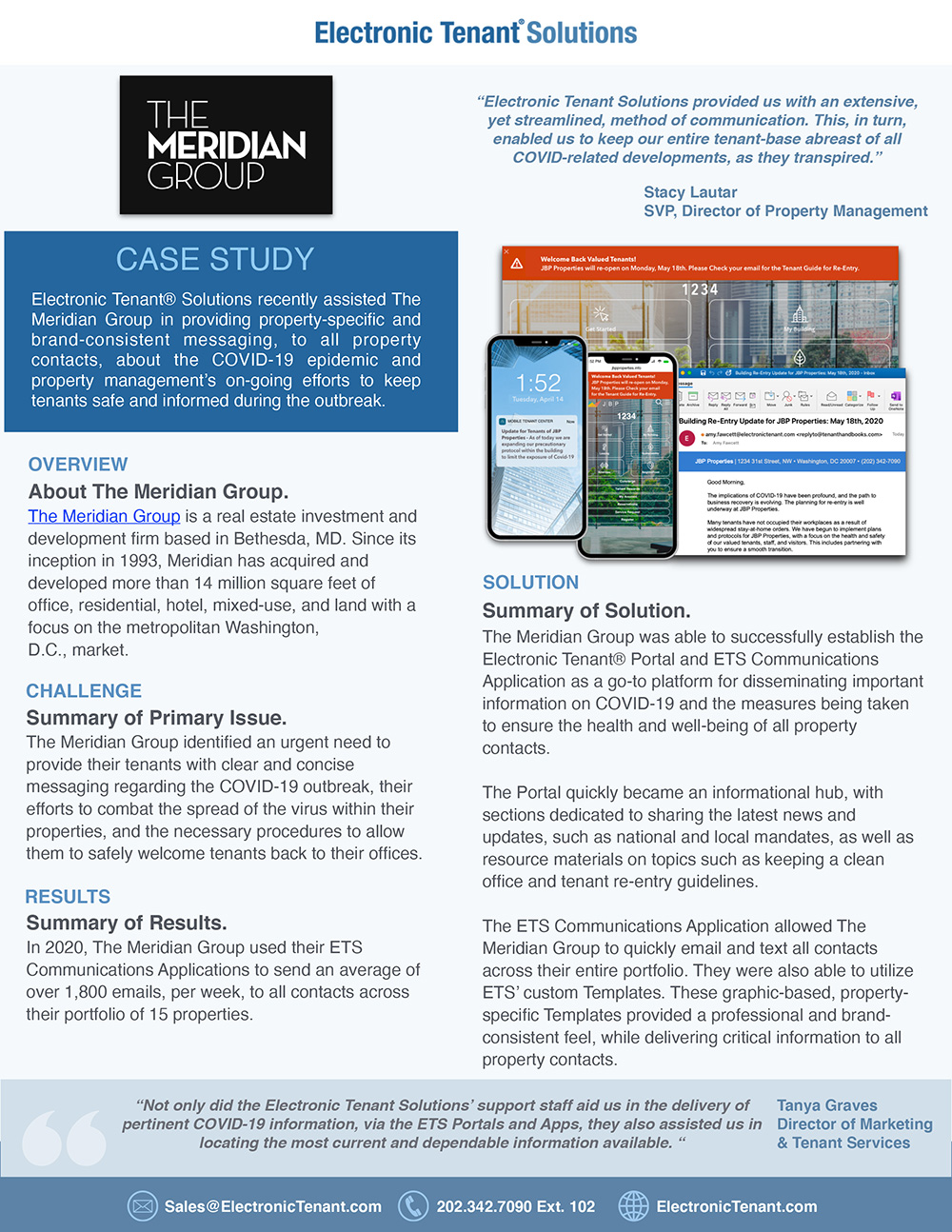 ---
Learn more today!